People
Core Team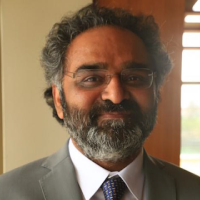 Asim Zia, SEGS Lab Co-Director
Dr. Asim Zia is an Associate Professor of Public Policy and Decision Analysis in the Department of Community Development and Applied Economics, with a secondary appointment in the Department of Computer Science, at the University of Vermont. He is Co-Director of the SEGS lab, Associate State Director of Vermont EPSCOR, and the Director of the Institute for Environmental Diplomacy and Security (IEDS) at the University of Vermont. Dr. Zia is conducting NSF-funded work on developing computational integrated assessment models that project and quantify high-resolution impacts of global climate change and land-use land cover change on watershed scale hydrological systems and lake systems, and their feedbacks on social systems.
Dr. Zia's Website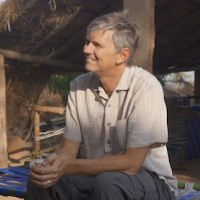 Christopher Koliba, SEGS Lab Co-Director
Dr. Christopher Koliba is a Professor in the Community Development and Applied Economics Department at the University of Vermont (UVM) and Co-Director of the SEGS Lab. His current research program focuses on the development of complex adaptive systems models of landuse, watershed management, food systems, transportation planning, biosecurity and smart grid energy networks.
Dr. Koliba's Website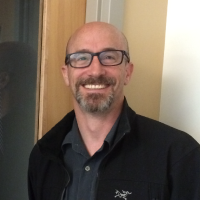 Scott Merrill, SEGS Lab Managing Director
Dr. Scott Merrill is a Research Assistant Professor in the Plant and Soil Science Department and Managing Director of the SEGS lab. He is a systems ecologist with research spanning a wide range of both natural ecosystems and social-ecological systems. Projects include examining dynamics of change within pest-crop agroecosystems including aspects of climate change, examining ways to nudge human behavior to help protect the health of our livestock herds, and looking at factors motivating behavior that affects water quality in the Lake Champlain watershed. In the SEGS lab, he uses experimental gaming as a novel technique for collecting data to examine decision making in social-ecological systems. An important goal of this work is the creation of applicable and predictive models to inform best management practices..
Dr. Merrill's Website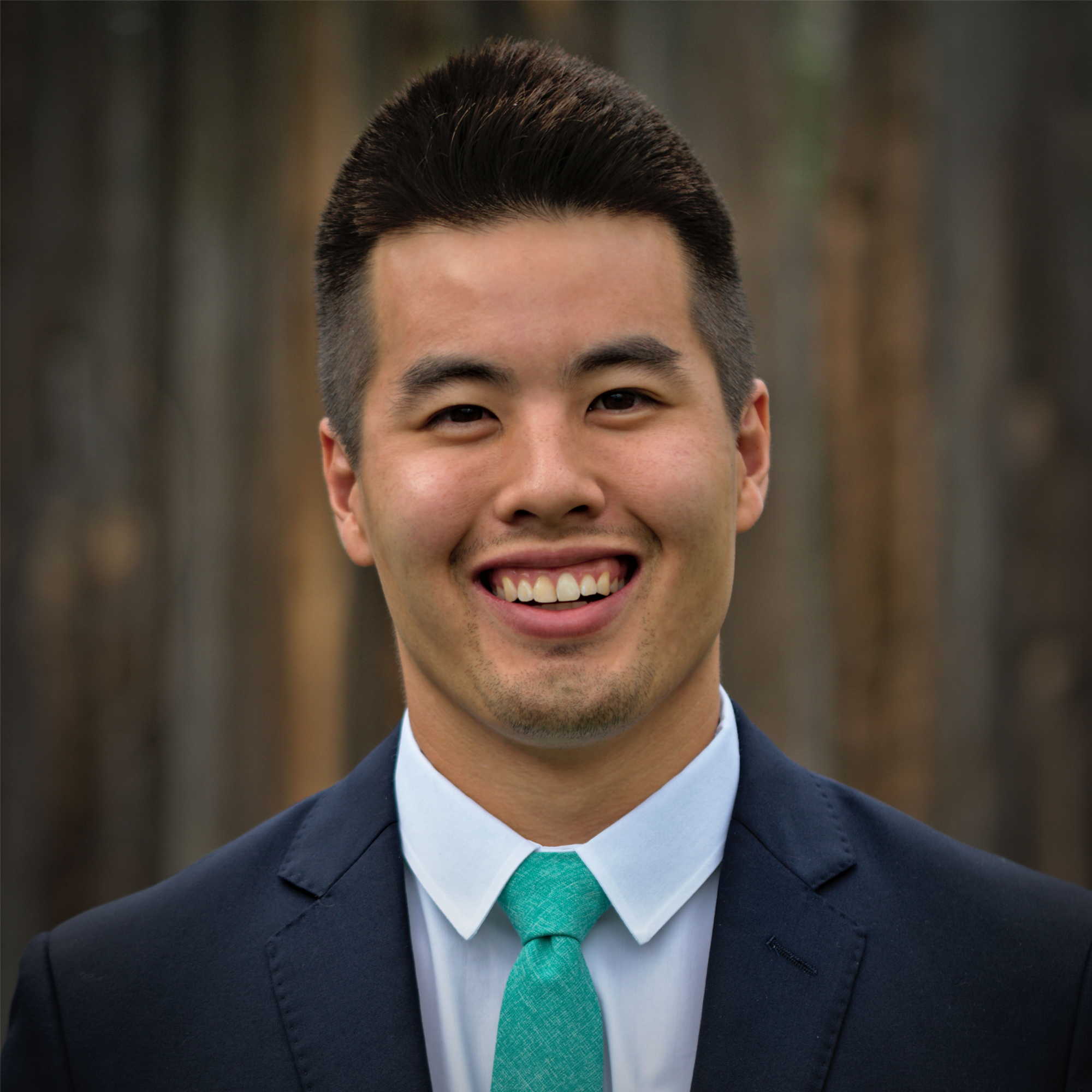 Dr. Nick Cheney is a Research Assistant Professor in the Department of Computer Science, and a member of the Vermont Complex Systems Center and Director of the UVM Neurobotics Lab. His research is in machine learning and artificial intelligence, with specialties is artificial neural networks and robotics. In the SEGS lab, he uses tools from machine learning and data science to help analyze human behavior and decision making, while also developing automated decision making systems to more systematically interrogate and understand the optimal decision making processes in a given scenario.
Dr. Cheney's Website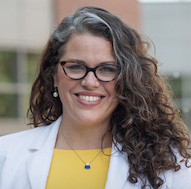 Dr. Trisha Shrum is a behavioral and environmental economist who uses modeling and experimental methods to better understand human behavior related to environmental policy, climate change, and natural resource management. She co-founded a non-profit organization called DearTomorrow which arose from her research on climate change behavior. She brings her experience as a social entrepreneur to the courses she teaches on Community Entrepreneurship..
Dr. Shrum's Website
"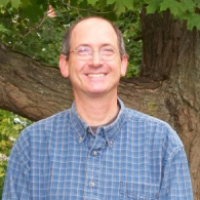 Steven Exler is the Technologist for the Vermont EPSCoR group. His work includes application design and development as well as staff support. He holds a M.S. degree in Computer Systems Management from the University of Maryland.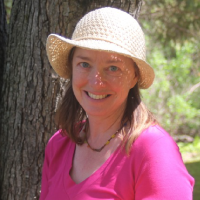 Susan Moegenburg manages the projects in the SEGS lab, running the games and providing support to the faculty involved. Susan has a PhD in ecology and also teaches courses on Tropical Forest Ecology and Nontimber Forest Products. She will be a lecturer for the upcoming semester-long UVM course, "Prosperity and Biodiversity in the Tropics: Challenges of Sustainability in Costa Rica."
Undergraduate Students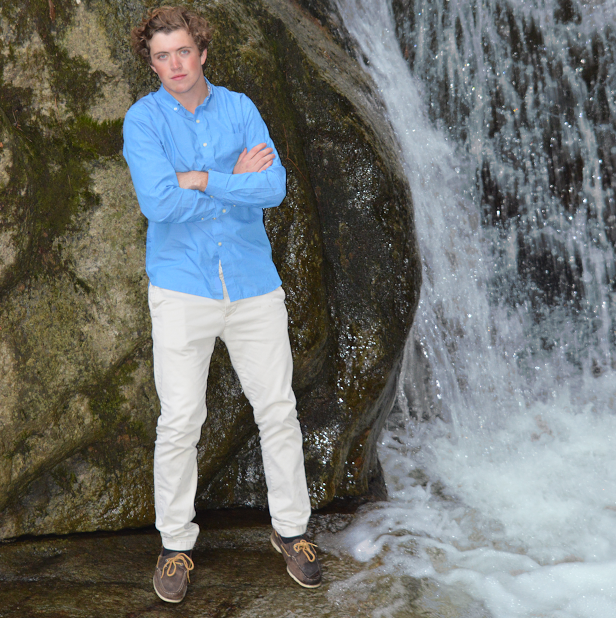 Robert Beattie is a Undergraduate Research Assistant for the SEGS lab. As one of the team's software engineers I have developed a virtual reality simulation of the lab's compliance game. Robert is from Rutland, Vermont and enjoys skiing.
Graduate Students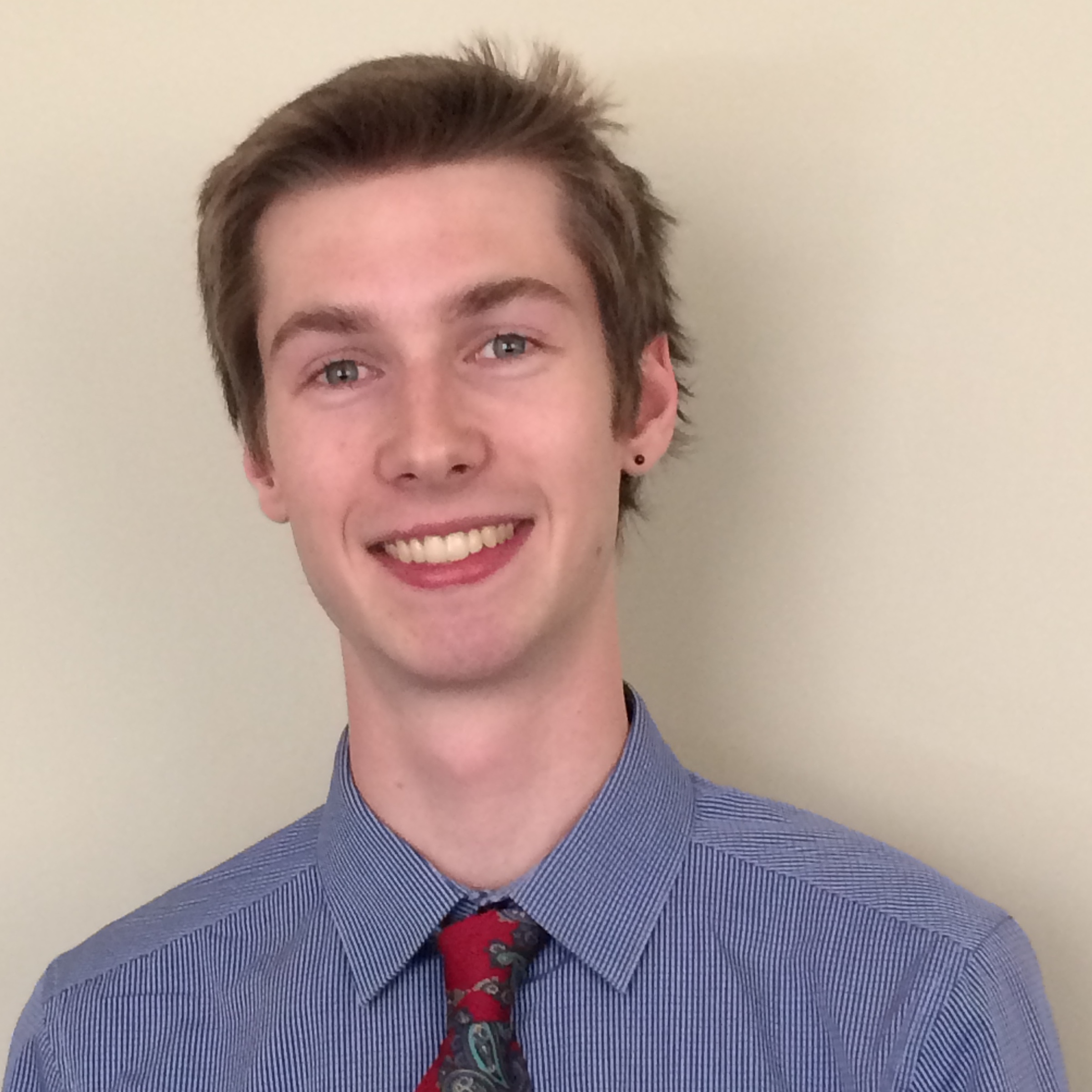 Luke Trinity is a Graduate Research Assistant for the SEGS lab. As one of the team's lead software engineers, he has made major contributions through design of serious games as well as data analysis. After graduating with a B.A. in Computer Science, he is currently pursuing a Master of Science in Complex Systems and Data Science. Originally from Washington, D.C., he loves the beautiful scenery of Vermont.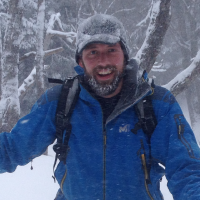 Serge Wiltshire is a Ph.D. candidate in Food Systems at the University of Vermont. His research interests include behavioral economics game development, agent-based computer modeling, computational network analysis, and other complex systems research, with an eye toward improving food system resiliency. Core research efforts include the development of strategies to promote Best Management Practice adoption and the mitigation of livestock disease outbreaks.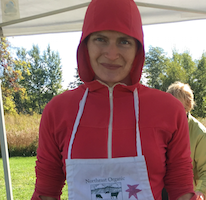 Rachel Mason earned her MS in Agroecology in the Plant and Soil Science Department at UVM. She wants to understand how humanity can make better use of natural resources in general, and in the fields of food and agriculture in particular. Her thesis research will involve modeling how land use in Vermont's fertile flood plains might be affected by the more frequent flooding that is forecasted with climate change, and how policies, incentives, and farmer decisions may shape regional agriculture in the coming decades. This is a second career for Dr Mason; having obtained a BSc in Chemistry (University of Manchester) and a PhD in Astronomy (University of Edinburgh), she was an astronomer at international observatories in Arizona, Chile, and Hawai'i for over a decade before returning to graduate school in 2016.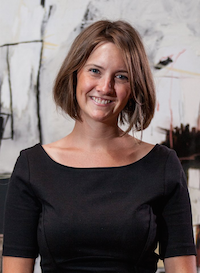 Bonnie Reese is passionate about making important ideas a reality. Bonnie is a a PhD candidate in Natural Resources at UVM researching the role of innovation in the transition from fossil fuels to renewable energy. Bonnie is also in the IGERT program, funded by the National Science Foundation to explore issues related to the Smart Grid. She is particularly interested in exploring the reward systems and motivational strategies that game designers use to engage users in order to improve the success rates of demand response programs.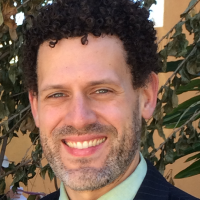 Christopher Clement
is a Ph.D. Candidate at the Rubenstein School of Environment and Natural Resources and a National Science Foundation IGERT Fellow. His research focuses on modeling the renewable energy transition in Vermont, and analyzing implementation pathways and complex trade-offs. Prior to coming to UVM, he was a Sustainable Economist with the global design, planning, and environmental consultancy, AECOM, where he specialized in energy and climate policy. He did his Masters work at Yale University, where in 2008 he completed a joint M.E.M. with a concentration in Energy and the Environment at the School of Forestry and Environmental Studies and an M.B.A. at the School of Management. He earned a B.S. in Environmental Science with honors from the University of North Carolina at Chapel Hill in 2002.
Chris's Website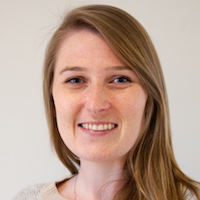 Kristin Raub is a PhD student in the Rubenstein School of Environment and Natural Resources and NSF IGERT Fellow at UVM. She earned her Bachelor's degree in Marine Science from Boston University with minors in Earth Science and Environmental Analysis & Policy. Most recently, she earned dual Master's in Oceanography and Agriculture & Resource Economics from the University of Connecticut. Kristin will be taking a year long leave of absence from UVM beginning in January to work in Washington, D.C. as she has been selected as a 2016 NOAA John A. Knauss Marine Policy Fellow. For her fellowship, Kristin is working jointly at the Coastal States Organization and the US Army Corps of Engineers Institute for Water Resources.

Postdoctoral Fellows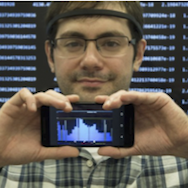 Dr. Eric Clark
is an applied mathematician who is interested in implementing mathematical theory to solve real-world, interdisciplinary problems. His interests include (but are not limited to) Network Theory, Social Contagion, Computational Linguistics, Natural Language Processing, Machine Learning, Evolutionary Algorithms, and Complex Systems.
.
Dr. Clark's Website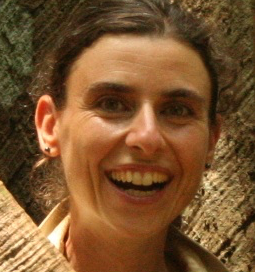 Dr. Gabriela Bucini is a post-doctoral research fellow in the Plant and Soil Science Department at the University of Vermont (UVM). Her research is focused on developing agent-based models depicting the hoofstock industries (e.g., dairy) including the integration of experimental gaming data into these agent-based models. She is involved in a broader project that seeks to reduce the impact of potential emergent diseases on heard health (PI Dr. Julie Smith, Department of Animal Sciences, UVM). Gabriela's Ph.D. is in ecosystem ecology and she has worked on projects including tree cover mapping and modeling in African savannas, temporal and spatial dynamics of pine savannas in the Everglades National Park, Florida and local downscaling of General Circulation Models (GCMs) to project climate across the Northeast.

Affiliates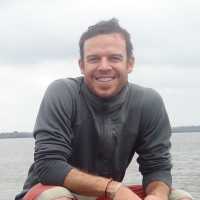 Dr. Brendan Fisher
is an Associate Professor in the Rubinstein School of Environment and Natural Resources and is a fellow at the Gund Institute. He studies human behavior, both in observational and experimental ways. The broad general question of his research is, Why do humans behave in often unsustainable ways, and how can we create policies, structures and interventions to move individually motivated behavior towards more sustainable outcomes? An new area of research includes the ways in which exposure to nature or natural environments affects cognition, stress, and pro sociality.
Dr. Fisher's Website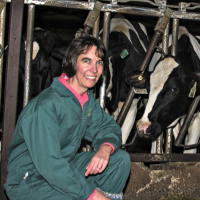 Dr. Julie Smith
is an extension Associate Professor at the University of Vermont. Since joining the Department of Animal and Veterinary Sciences in 2002, she has applied her veterinary background to programs in the areas of herd health, calf and heifer management, and agricultural emergency management. Julie has conducted trainings for Extension educators, livestock producers, and community members on the risks posed by a range of animal diseases, emphasizing the importance of awareness and prevention. Julie is the principal investigator for the animal health protection project in the SEGS lab.
Dr. Smith's Website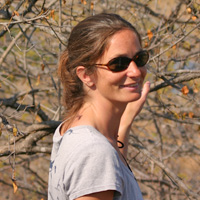 As a global change ecosystem ecologist and biogeochemist,
Dr. Carol Adair
uses theory, experimentation, and quantitative methods to understand ecosystem responses to natural and anthropogenic environmental change. Understanding and predicting the response of ecosystems to environmental changes is crucial for sustaining and managing important ecosystems. She is fascinated by how and why ecosystem properties and processes respond to global changes and how these responses may feed back to amplify or diminish these changes. Because predicting and managing the effects of such changes depends on understanding and accurately depicting ecosystem processes, she combines experimental, synthetic and quantitative approaches to develop models and test hypotheses about what drives fundamental ecosystem processes like microbial respiration.
Dr. Adair's Website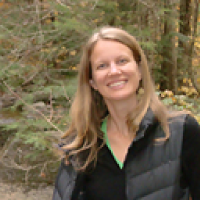 Dr. Stephanie Hurley
is Assistant Professor in the Plant and Soil Science Department at the University of Vermont. Her research and teaching spans disciplines within the fields of landscape architecture, ecological design, restoration, and planning. She takes a holistic approach to landscape design, recognizing the inherent diversity of landscapes and practicing the art of place-making, while aiming to facilitate healthy and sustainable societal and ecological interactions through design. She directs a landscape design computer lab within Plant and Soil Science where our research focus is the creation and evaluation of a series of photosimulations (landscape visualizations) of climate change best management practices for agricultural landscapes in the Northeastern U.S.
Dr. Hurley's Website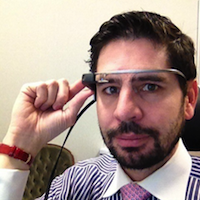 Dr. Chris Jones
is a health economist with 15 years of healthcare technology and financial data analytics experience in both the public and private sectors. His work has focused on using data to facilitate the delivery of precision medicine, while at the same time safeguarding information from fraud and misuse. Prior to founding the Global Health Economics Unit of the Vermont Center for Clinical and Translational Science, Chris was director of global health economics for CSL Behring, Inc (AUX = CSLB) with health economics oversight across global brands and across therapy areas. This followed 3 years of international government and private sector consulting on data analytics in the U.S., U.K., Belgium and Luxembourg. In 2007, he completed post-doctoral training at Johns Hopkins University, with a focus on patient-based health technology assessment. From 2002-2006, Chris worked for the British Collaborating Centre on Mental Health, co-authoring six British national guidelines. His doctoral thesis at Oxford University was the first study to analyze the U.K. in-vitro fertilization records from a cost-effectiveness perspective, an initiative that received the Bertarelli Foundation Award from Switzerland. The main findings of this work were presented to Parliament in the House of Commons, and as a report in the New England Journal of Medicine. Chris received his BSc with honors from the University of Michigan, Ann Arbor. He also holds a masters in Human Biology and doctorate in Health Economics, both from Christ Church, Oxford University. Dr. Jones has lectured at the invitation of London School of Economics, Heldelberg, Duke-NUS, and Johns Hopkins University. He has taught full courses in advanced biology at Oxford University and health economics at the University of Vermont.
Dr. Jones's Website
SEGS Alumni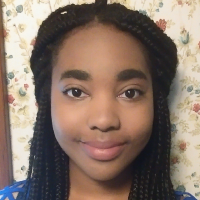 Arkia Wynn is a recent graduate from the University of Rhode Island majoring in Environmental Natural Resource Economics with a Minor in Marine Biology. Her overall goal is to pursue at career in Environmental Consultation. She created an experimental research game to study farmer's decisions to fertilize their fields with varying weather forecast types and weather uncertainty. She would like to continue to further develop the game and collect more data for future research and studies.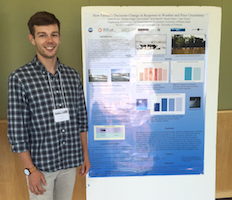 Bill Nupp is a recent graduate from the University of Vermont with a major in computer science and a minor in environmental studies. He has lived in Vermont his entire life and enjoys climbing its mountains, swimming in its rivers, and generally enjoying all the outside activities and scenery that Vermont has to offer. This past summer he worked under Scott Merrill in the Newrnet program developing a decision-based game to better understand farmers' decision-making in Vermont. This fall he will be transferring his efforts to a bio-security game that Scott has developed. We will attempt to place this game onto the internet to allow a larger population of people to play it.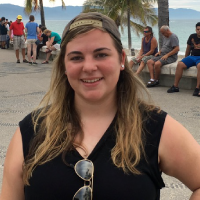 Caitlin Danehy is a recent graduate of the University of Vermont with a biology major and a computer science minor. Her academic trajectory aimed to meld together the study of computation and complexity, efficient programming, and ecological systems to solve real world problems. During her time at UVM she assisted in research testing viral transmission between the native bumblebees (genus: Bombus) and the non-native honey bee (Apis mellifera) by collecting and hand-rearing bees in a lab. At SEGS, she takes an interdisciplinary approach to social ecological systems. Specifically, she participates in the development of experimental games using R and the game engine Unity to study human decision-making behavior. Data from these games contribute to models that can be used to test an agricultural system's resiliency to disease. In the future, she hopes to attain a graduate degree and continue research in complex adaptive systems.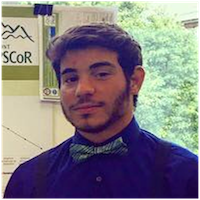 Noah El-Naboulsi is a recent graduate of Saint Michael's College majoring in Environmental Studies with a minor in Biology. He will soon start his master's degree at Plymouth State University, working on water quality issues. In an attempt to more fully understand how to improve water quality in the Lake Champlain basin, Noah is looking at what factors influenced farmer decision-making processes in relation to revenue, fertilizer use, and vegetative buffers. To explore this central theme, Noah created a decision-based computer game coded in R. In his experimental research game, participants fertilized virtual farms while being asked if they wished to install vegetative buffers under a variety of different conditions and amounts of information.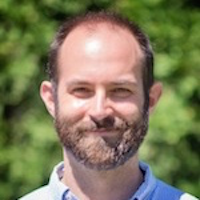 Daniel (Dan) Fredman
is a PhD Student in the Rubenstein School of Environment and Natural Resources, Gund Graduate Fellow and a National Science Foundation IGERT Fellow at UVM. His research at UVM focuses on the emerging Smart Grid and its implications for human behavior, energy technology, and public policy. Prior to starting his doctoral studies at UVM, Dan was a Sustainability Program Coordinator at the University of Illinois at Chicago, where he managed outreach and education programs relating to energy efficiency and conservation, recycling, sustainable food, and active transportation at UIC. He earned a Master's degree in Urban Planning & Policy from the University of Illinois at Chicago and a Bachelor's degree in Psychology, with a minor in Geography, from the University of Vermont.
Dan's Website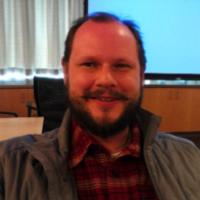 Dr. Jason Parker
is a researcher at The Ohio State University. Dr. Parker's primary research interests are understanding scale, diversity, and land tenure characteristics of farm households and communities as they relate to agricultural problems. In the past five years, his research has been funded by multiple USDA programs.
Dr. Parker's Website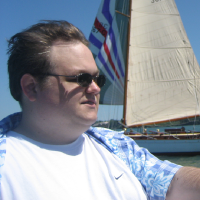 Dr. Steve Scheinert
holds a PhD in Public and International Affairs from the University of Pittsburgh, where he focused on examining governance systems through the lens of complex adaptive systems, with experience researching ad hoc response systems that developed after natural disasters in the United States and Haiti and after armed conflict in Bosnia-Herzegovina. He also holds a Masters of Public Policy and a BA (International Relations), both from the College of William & Mary.
Dr. Scheinert's Website